Beef Cattle Type Analysis
BCTA is an amazing tool to help identify the different types in beef cattle, and how to mate them correctly. Breeders that utilize this service can become more successful in their search for balanced and profitable cattle.


Producers can take advantage of many proven evaluation systems to choose their sires. BCTA will then help them identify how to best use these sires on their cow herds. Females are analyzed to find their greatest needs. Males are analyzed to find their greatest strengths in order that they will sire these qualities. The application then becomes very simple by matching needs and strengths. 
BEEF CATTLE ANALYSIS - SYSTEM QUALITIES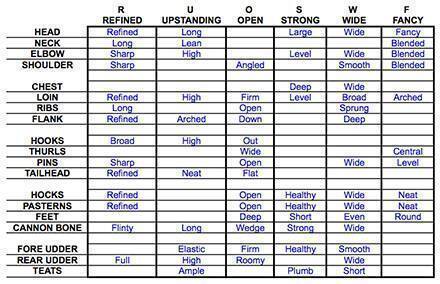 BEEF CATTLE ANALYSIS - CORRECT THESE PROBLEMS
HISTORY 
The sharp and round breeding theory has been around for many years dating back to the 1950's. It is a good system but was never designed specifically for beef cattle.


While I was educated and employed at Utah State University I was fortunate to work with some key individuals that had paved the way for the sharp and round theory to become commercially available. I also had the opportunity to learn from several astute cattle breeders.


I soon became aware of the value of identifying different types of cattle and saw the great need for a balanced breeding approach to beef cattle much like those available to dairy producers.


Unofficially I have been using this theory of breeding in our own herd for many years. It has proven itself to me and many others year after year of achieving more salable offspring. In short it is the study of bone and muscle, relationship of parts, and how they correlate to improve quality, longevity and productivity.


It has taken many years to gather enough experience while judging, fitting, breeding, managing cattle and tracking results to finally offer this service with confidence.


OBJECTIVES 
This is an unbiased analysis that takes place in person with cattle on the hoof. It does not include pedigree, color, breed, EPD's, genomics, or linear evaluation. The analysis is well designed to sort out and identify the different types of cattle that exist with great accuracy.


We hope to have the bulk of AI bulls analyzed and have this information readily available. We will also have a searchable database that can be viewed on our website.


Use this breeding guide to increase uniformity, balance, production, longevity and profit from your cattle. It is the only true breeding guide that is a stand alone service to improve quality in today's beef herds.


This service is meant to have breeders tracking progress, learning the relationship of parts, and to prompt individual study as well. It has a rather simple application but us a very complex and accurate system.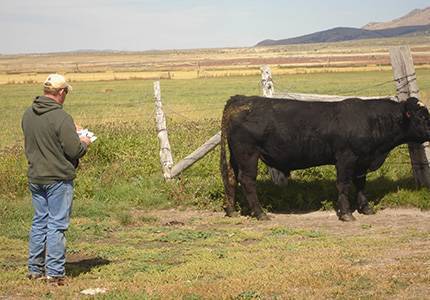 APPLICATION
To best achieve results we recommend the following guideline: Yearling heifers – analyze prior to breeding, then again after calving. Mature cows – analyze once in a lifetime. Yearling bulls – analyze prior to production sales or use. Mature bulls – 2 and over, once in a lifetime.

EXAMPLE
This cow (right) analyzed a R-U-F meaning her greatest needs are refined, upstanding, and fancy. Mate her to a bull that will sire refined, upstanding, and fancy.
This will forever change the way you look at cattle! Don't delay, schedule an appointment with one of our certified analyzers today.